Let's Build A Better City
https://qualicocommercial.com/
Our main event sponsor is Qualico Commercial. Qualico's commercial properties span western Canada and parts of the U.S. They focus on creating human-centric spaces that connect communities and empower businesses. You can see their entire commercial portfolio here.
Qualico Commercial's industry-wide reputation for impeccable quality and design is a result of their long-term commitment to each of the properties they develop. If you're looking for a space where businesses can connect with customers or employees can connect over great ideas, one of their thoughtfully developed properties is sure to have the space you need.
 Investing In The Everyday
Our refreshments sponsor isAvenue Living Asset Management. Avenue Living invests in a variety of asset classes, including commercial, self-storage, agricultural land and multi-family residential. The company has experienced steady success and growth, in spite of a global pandemic. To invest with Avenue Living or learn more, visit:
Investor Page:
https://www.avenuelivingam.com/  
Our gift sponsor is Bubbles and Bliss Soap Company of Edmonton. Bubbles and Bliss is a local company that hand makes amazing luxury soap and bath products right here in Edmonton. Our family has used them for a couple years now and I give them out as client gifts; the products are superb. Check them out:
https://bubblesandblisssoaps.com/
-------------------------------------------------------------------------------------------
We brought together six of Edmonton's most respected commercial real estate practitioners to discuss some of the most relevant issues in the marketplace today.
WHEN:We recorded live in the beautifully appointed Cushman and Wakefield boardroom live on December 2, 2021 and will be releasing the session to the public the second week of January.
For this week, here is a link to our introductory trailer on our videos page;
Real World of Real Estate 2022 Edmonton Market Update Session
Our esteemed guest panelists include;
Industrial
Bronwyn Scrivens - Omada Commercial

https://bronwynscrivens.com/
Bronwyn began her brokerage career with Cushman & Wakefield in 2014, transitioning to Omada Commercial in 2019 to grow the Industrial Team.  Prior to this, she graduated from Cornell University in Hospitality and Facilities Management with a Major in Commercial Real Estate studies. 
Bronwyn sits on the NAIOP Edmonton Board of Directors, is the Chair of the NAIOP Edmonton Developing Leaders Committee, and is actively involved with NAIOP corporate. 
She was also honoured to be chosen as one of 10 leaders from across North America for the Prologis and NAIOP Diversity in Commercial Real Estate Award.  Bronwyn is highly regarded as a thought leader and disruptor in her market.
Chad Griffiths - NAI Commercial Real Estate

https://www.edmontoncommercial.com/
Chad Griffiths has been an industrial real estate broker since 2005 and is a partner with NAI Commercial Real Estate. Over the past 16+ years Chad has completed over 500 transactions with clients ranging from local companies to large institutional owners. Chad has been a top 15 producer with NAI Canada every year since 2013. 
In addition to earning SIOR and CCIM designations, Chad has a Diploma in Urban Land Economics from UBC and an MBA from Thompson Rivers University.  Chad has given numerous interviews locally and nationally regarding the commercial real estate market and has had articles published in Forbes, Western Investor and Real Estate Magazine. 
GlobeSt.com recently named Chad an Industrial Influencer for 2021.
Multifamily
Chris Davies - Re/Max Commercial Capital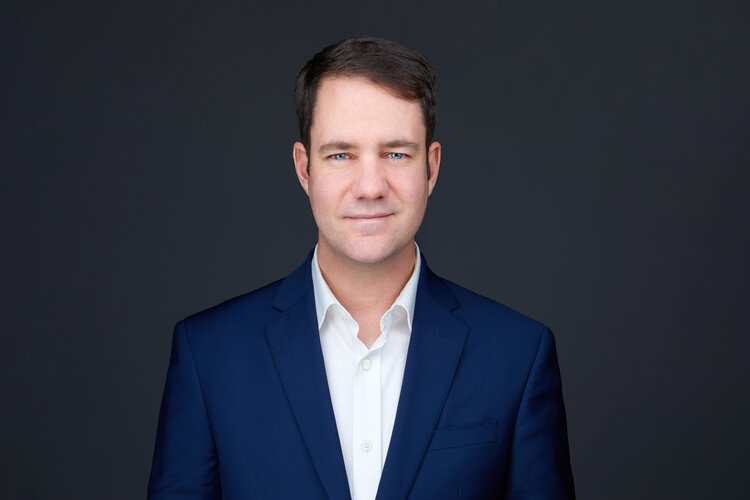 https://chrisdavies.ca/
Chris Davies is the product of three generations of real estate practitioners, and has dedicated his career to becoming Edmonton's foremost multi-family real estate specialist. Born into a family of investors he spent much of his young life contributing to the management of over 1,600 residential units and other commercial property.

He has a B. Sc. from the University of Alberta, with Master of Theological Studies level work completed at Newman Theological College. Additional education and work experience in search engine optimization, web analytics and social media ensure Chris's clients benefit from the latest marketing platforms available. His diverse skill set lent itself to a successful career as a residential sales associate before focusing on commercial properties with a specialty in multi-family properties.
When he's not working he's often found outdoors with one of his five children skiing, fishing, hunting or sailing. 
Office
Chad Boddez - JLL Edmonton

Chad Boddez - JLL
Chad is a Senior Vice President in JLL Edmonton's office leasing and sales division. He is also known throughout the market for business development, his work ethic, being readily available to his clients and for his integrity.
He entered the commercial real estate field in 2002. He enjoys working with national and regional landlords to market their properties and fill existing vacancies, but spends the majority of his time representing office tenants with a particular interest in startups and the technology industry.
Chad is well versed with Edmonton's downtown and suburban office markets, as well as completing both leasing and sales transactions. He is active on social media and contributes to articles and professional publications. Chad is regularly a top JLL Regional Producer and recipient of CoStar's Power Broker award.
He holds a B. Comm. (with Distinction) from the University of Alberta. He has his SIOR (Society of Industrial and Office Realtors) designation and is a Faculty Member, where he is an instructor for one of their designation courses.
In 2010, Chad obtained his CCIM (Certified Commercial Investment Member) conferred upon CRE Brokers with a proven understanding of financial, market and investment analysis.
Retail
Ben Volorney - Avison Young

Ben Volorney - Avison Young
A consummate professional, Ben has successfully completed many integral transactions on behalf of various national retailers and prominent developers in Alberta. and is committed to exceptional customer service and patiently working with his clients through the leasing process.
A native Edmontonian, Ben prides himself on his market knowledge and his ability to recognize evolving trends in the ever-changing retail sector. A believer in fostering long-term relationships over his 20 years in the business, he has represented numerous national and regional retailers in northern Alberta and has been successful in manoeuvring through a challenging and competitive leasing market.
Equally active in project leasing, Ben has been instrumental in working with various developers to create synergistic tenant mixes in regional power centers in central and northern Alberta.
He is a avid sports and cycling enthusiast, who can often be found riding on Edmonton's extensive bike network, with his wife and four daughters.
Ben holds a B. Arts and a B. Comm. from the University of Alberta and has been a member of ICSC since 2001.
Marino Padoan - Cushman Wakefield Edmonton

Marino Padoan - Cushman Wakefield
Marino Padoan is a Senior Associate, Retail Services at Cushman & Wakefield. He joined the firm in 1998, and had worked in sales, international marketing, and management consulting prior to joining Cushman.
Since 1998, Marino has specialized in the areas of retail and restaurant leasing, dispositions, and site selection. Over that period, he has brokered over 350 transactions with a value of more than $150 million.
Marino's professional involvement in the Edmonton's business community has been extensive over the past decade and continues to be involved in community events, including the Cumberland/Oxford Community League.
Education: Ph.D. - Minnesota University, Minneapolis, 2008 B. Ed., - University of Alberta, Edmonton, 1988 L. Aud. Eng., - C.S.B. Toronto, 1990 I.F.I.C., - Toronto, 1992